Labour Law Consultant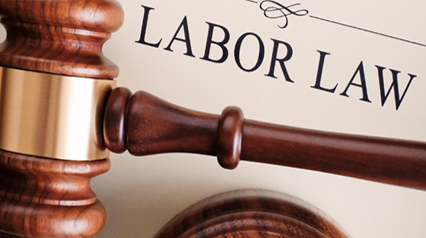 Lexus Consultants has substantial experience in Labour Law matters almost of every aspect in this respect ranging from labour- management relations to fair employment practices, benefit planning and litigation. We are helping you to get the shop act license in just minimum days with very much ease in just minimum step to follow . If you also want shop act license so we will provide you the complete shop act consultation bescause we are the best Shop Act Consultants in Delhi. Lexus also advise on matters concerning pension, welfare benefit plans and employment discrimination laws. We also advise clients on major industrial disputes including employer-employee problems, re-organization, changes in work force, terms and condition of employment etc. Lexus clients seek advice inter alia on the following issues:



⇒ Employment and Connected agreements.
⇒ Discrimination.
⇒ Health and Safety Legislation.
⇒ Trade Union issues.
⇒ Industrial issues in connection with mergers and acquisitions.
⇒ Employee Disputes.
⇒ Employment of Contract labour.
⇒ Full and Final settlement with employees.
⇒ Representation in Cases before Labour Authorities, Labour Court and High Court.
⇒ Industrial Issues in connection with Payment of Wages Act,
⇒ Minimum Wages Act,
⇒ Payment of Gratuity Act,
⇒ Payment of Bonus Act,
⇒ Employees Provident Fund Act,
⇒ Employees State Insurance Act,
⇒ Shop and Establishment Act,
⇒ Maternity Benefit Act,
⇒ Factories Act,
⇒ Professional Tax Act,
⇒ Labour Welfare Fund Act etc.
⇒ Conducting of Domestic Enquiry against delinquent employees.